----------------------------------------------------------------------------------------------------------------------------------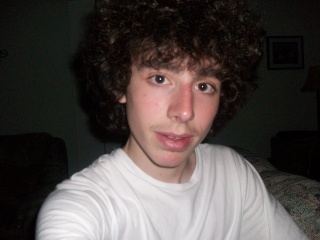 Name: Mike
Gender: Male
Age: 15
Birthday: August 7th
Hometown: Q-Town- Quakertown, PA (Craphole/Hicksville, USA)

Grade: 10
School: Quakertown Community High School
Ethnicity: Italian/German/White
Hobbies: Hacky sacking, gaming,
Favorite Foods: Perogies/Cheese fries/Cheesefry Pizza/Ice Cream
I am =KT=ZombieK2, but my name in real life is Mike. I have been playing FPS games for PC for about 2 years now. I'm not new to clans, seeing as how i have started (or helped start) every clan that i have ever been in. I do not like to join other people's clans because i like to be in charge; i know it sounds bad, but i don't like strict rules. I try not to impose strict rules on any of my members, other than be kind to eachother and be active. A list of clans that i've made before- including ones that failed, but they still count for something.
Clan [UEC] United Elites Clan was my very first clan, which only had 13 members, and a very bad website

. Then i made the TGK Gaming clan for Half-Life 2 online, and that was very successful. I had about 30 members, and about 90% were active. Then i had clan `FK` First Kill. Then clan -SOF- Soldiers of Fortune, (which eventually became IF~ clan after we merged with (IT) Invasion Team-i miss RonDog

. That was a Halo clan, and after SOF- and (IT) merged, RonDog and myself lead the IF~Invasion Force clan, and that was by far the most fun, active, successful clan that i've ever had. We had the best members, clan games almost every other day; if not every day. We had about 6 clan wars i think? And 9 or 10 scrims. The clan sort of disbanded when school started up.
I've played Halo: Combat Evolved, Halo: Custom Edition, Half-Life 2, Warcraft: Reign of Chaos, Warcraft III: The Frozen Throne, Starcraft, Starcraft:Expansion PackCounter-Strike, WoW (briefly at my cousins), Crossfire, and Combat Arms. I'm not a stranger to PC gaming.
In Halo, i like to use shotguns and rocket launchers- weapons which only take one or two shots to kill someone. In Crossfire, i use either the Famas, mp5, mp7 or UZI. In Combat Arms, i like to use the K2 with scope, Famas with scope and silencer, AK-47 and AK-74, both with scope.
Contact Info:
X-Fire: mike02142
E-Mail:
mike_hoffman1@yahoo.com
YIM: mike_hoffman1
Website(s):
www.ctclan.forum.st
,
www.youtube.com/2011mjh
,
www.myspace.com/mike_hoffman1
Thanks for reading,
Zombie