Affiliates
Forumotion
YouTube
Combat Arms(Nexon)
Crossfire(Suba Games)
Xfire
Welcome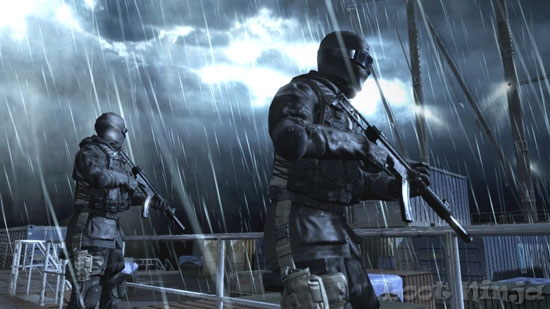 Welcome to Kritical Temperature
Welcome to the =KT= clan official webiste. Kritical Temperature was formed on May 20th, 2009 by ZombieK2 and Rogue. It currently opperates in 3 PC games: Crossfire,Combat Arms, and Halo:Combat Evolved. This is a clan that values dedicated, active, experienced members who have good personalities. If you were recruited, please click on "register" and join us, if not, feel free to browse the forums.
Kritical.Temperature currently has servers running from 4-10 p.m EST on weekdays, and random times throughout the day on weekends. If you are interested in playing with us, add either mike02142 or 1rogue007 and talk to us about playing a recruitment game. Once you are registered on this website, we ask that you also apply for our clan through the games that you're involved in:
To Join the Combat Arms section of the clan, simply log in, and go to the 'clans' tab near the top of the page. Click on "Search Clans" and search Kritical Temp for the clan name, or for the leader's ID, search rogue007, and apply.
Thanks for reading, and enjoy your time here with us.
Poll
Official Clan Games
CA, CF

22%

[ 2 ]

CA, CF, Halo

44%

[ 4 ]

CA, CF, Halo, Other

33%

[ 3 ]

None

0%

[ 0 ]
Total Votes : 9
Statistics
We have 21 registered users
The newest registered user is c-lo

Our users have posted a total of 940 messages in 105 subjects

December 2023
Mon
Tue
Wed
Thu
Fri
Sat
Sun

1

2

3

4

5

6

7

8

9

10

11

12

13

14

15

16

17

18

19

20

21

22

23

24

25

26

27

28

29

30

31

Calendar
Social bookmarking


Bookmark and share the address of [F.I.C]First In Combat on your social bookmarking website

Bookmark and share the address of on your social bookmarking website
Who is online?
In total there is 1 user online :: 0 Registered, 0 Hidden and 1 Guest

None

Most users ever online was 14 on Mon Aug 19, 2019 10:29 pm

feeds